Nimrod Palmach, one of the Israel Defense Forces (IDF) reservists who helped liberate Kibbutz Be'eri from a horrific terror attack by Palestinian Hamas terrorists on October 7, revisited the scene of the battle and sent several photographs to Breitbart News.
Earlier this week, Breitbart News reported the story of how Palmach, CEO of the non-profit "Israel Is" organization, said goodbye to his children and his fiancée and raced south to the communities around the Gaza Strip to repel an attack by the terrorists.
Nimrod Palmach
Palmach, joining up with a special forces unit on the scene, helped fight to defend Kibbutz Alumim before turning to Kibbutz Be'eri, where 108 of the 1100 residents were murdered. Breitbart News visited the kibbutz earlier this week to document the atrocities that Hamas committed there — murdering entire families in cold blood; mutilating victims — some while still living; burning people alive as they tried to hide in "safe rooms." Palmach revisited the scene of the fight, and sent several photos.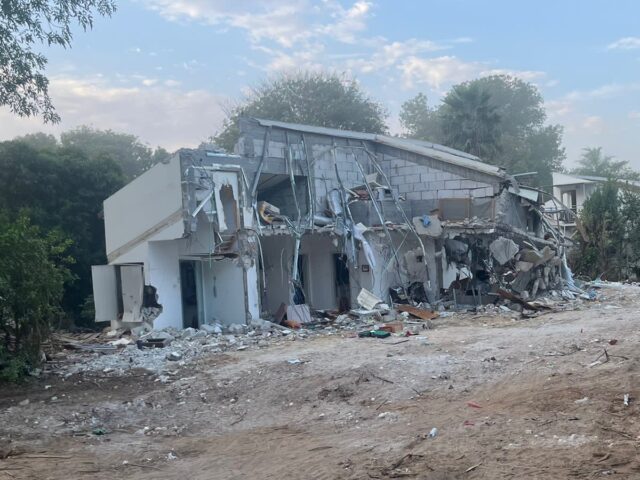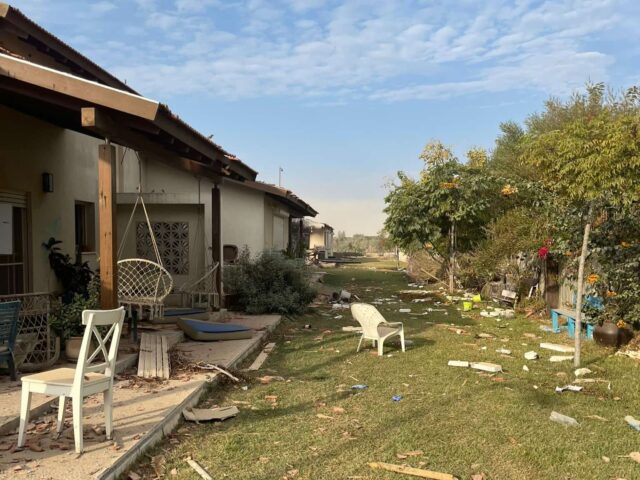 One of the photos shows graffiti written in Arabic on a destroyed home. It says "Allahu Akbar," or "God is the greatest."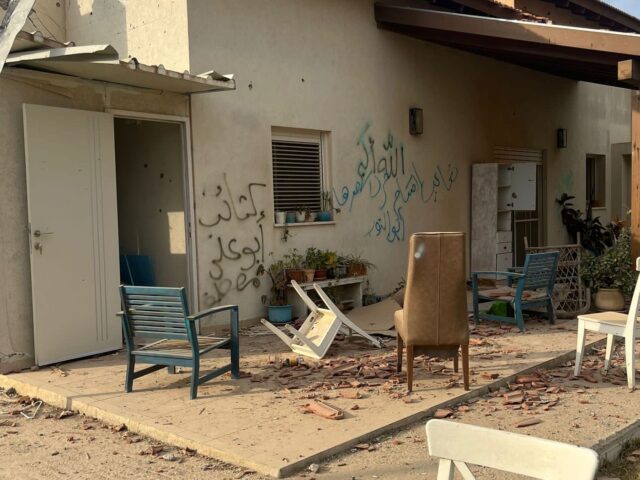 Palmach also visited the wreckage of a helicopter. As he told the story, the helicopter had been carrying paratroopers to the battle when it was hit by a rocket. It crashed, but miraculously everyone on board survived, and escaped before it was hit again.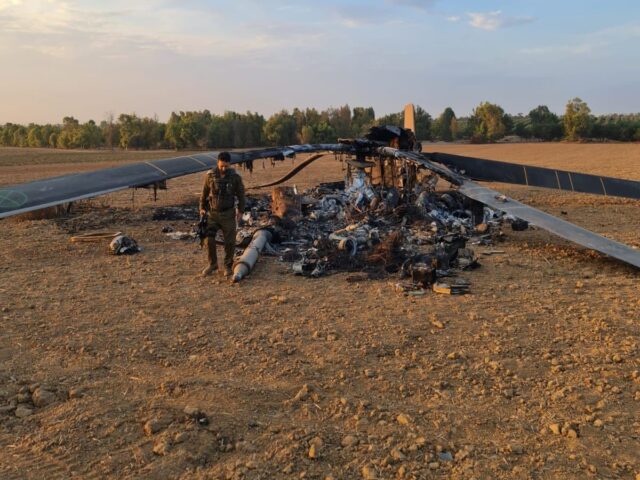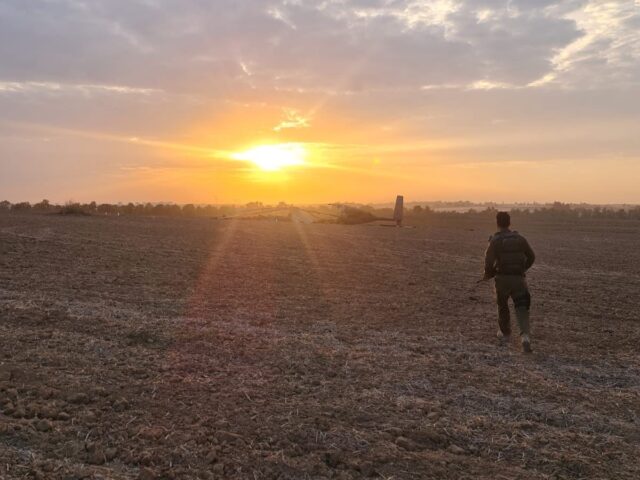 Palmach told Breitbart News that he expects to see combat again, as the reserves deploy to the border with Gaza and prepare to invade to remove Hamas.
Joel B. Pollak is Senior Editor-at-Large at Breitbart News and the host of Breitbart News Sunday on Sirius XM Patriot on Sunday evenings from 7 p.m. to 10 p.m. ET (4 p.m. to 7 p.m. PT). He is the author of the new biography, Rhoda: 'Comrade Kadalie, You Are Out of Order'. He is also the author of the recent e-book, Neither Free nor Fair: The 2020 U.S. Presidential Election. He is a winner of the 2018 Robert Novak Journalism Alumni Fellowship. Follow him on Twitter at @joelpollak.