Mexican authorities denied the violence taking place in the northern part of Tamaulipas. Hours later, they deployed more than 700 military soldiers and national guardsmen to the region.
As Breitbart Texas has reported, rival factions of the Gulf Cartel from the border cities of Matamoros and Reynosa went to war last week and sent large convoys of gunmen that included dozens of SUVs — several of those vehicles being armored. The violence was heightened by a shift in alliance with the Old School Zetas from San Fernando switching sides from the Matamoros faction to supporting the Reynosa or Metros faction. Tamaulipas government officials have also been denying the arrival of gunmen from Cartel Jalisco New Generation (CJNG) despite the appearance of various armored trucks with the cartel's letters painted on the side. Authorities recovered the vehicles after an intense shootouts.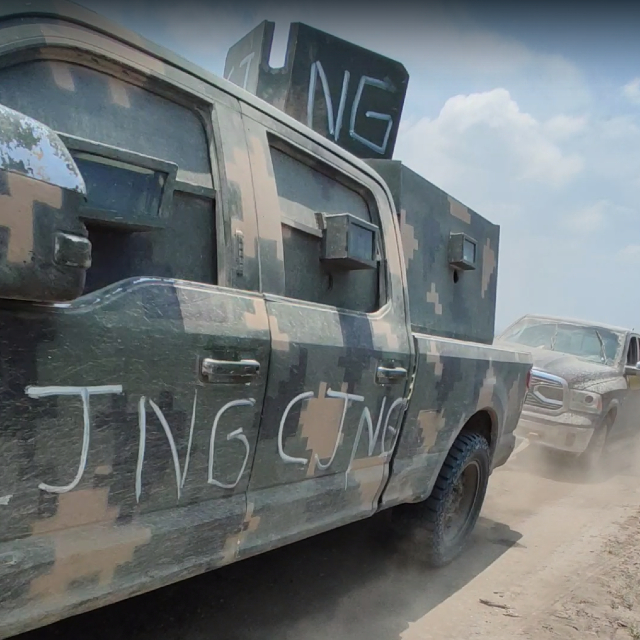 El Grupo Escorpión ostenta su poderío con armamento y vehículos blindados en #Tamaulipas. Mientras el @gobtam y el secretario "El Sope" dicen que está en calma. pic.twitter.com/gyRfzhQh2W

— ElGuzman (@FuriaNegra77) May 2, 2023
On Tuesday, Gulf Cartel gunmen shut down several avenues in Matamoros by carjacking vehicles and buses and parking them sideways in a move that paralyzed the city. Panic spread through the city as gunmen forced students off school buses during the blockades. Initially, three children were reported missing during the morning blockades, School officials later confirmed to Breitbart Texas that the students were safe at home with their parents.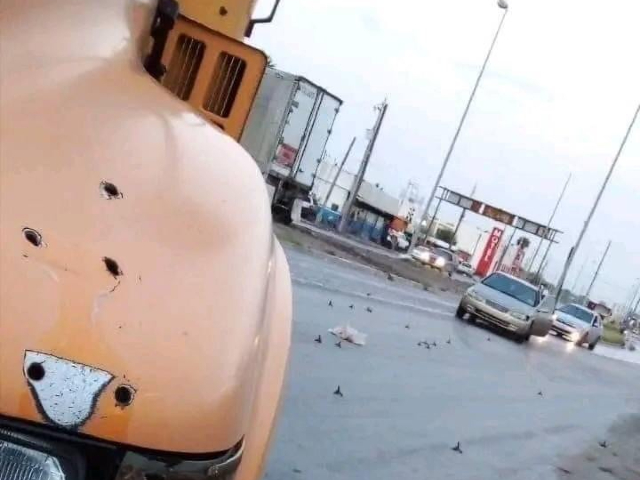 Despite the large-scale violence, Mexico's Defense Secretary (Army) Luis Crescencio Sandoval claimed there were no shootouts or blockades in Matamoros. He added that authorities would work to solve the situation.
Exacto, el titular de SEDENA, Luis Crescencio Sandoval niega que haya bloqueos del Crimen Organizado (CJNG) en Matamoros, Tamaulipas, como niega los viajes y privilegios de el y su familia.

¿Y qué, cuál es el problema?
¿Y Loret de Mola?

Tantita madre pic.twitter.com/LcpbLVdXfl

— Impudor Político (@ImpudorPolitico) May 2, 2023
Tamaulipas government officials claimed that the state was safe and that the information about shootouts was being pushed by political rivals as a way to damage their image.
In the city of San Fernando, about 50 miles south of Matamoros, locals also experience several blockades and various large-scale shootouts. Various videos on social media showed the aftermath of the confrontation.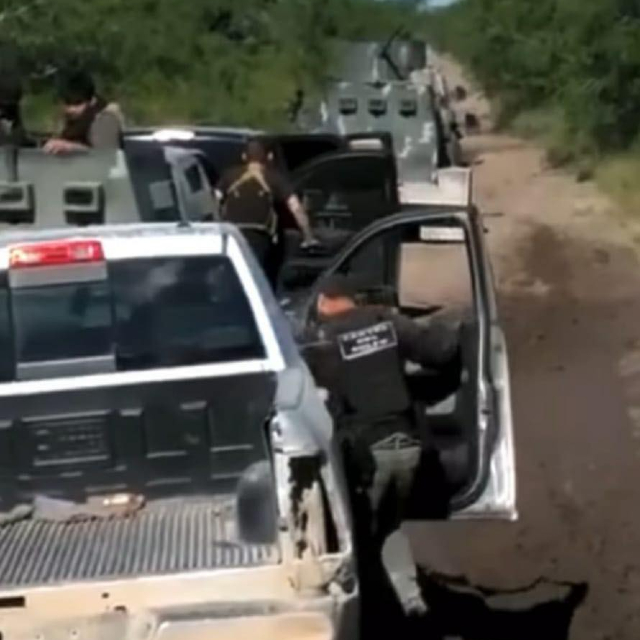 By Tuesday evening, hundreds of Mexican soldiers arrived in Matamoros and San Fernando under orders to restore the peace, even though officials had claimed that the state was at peace.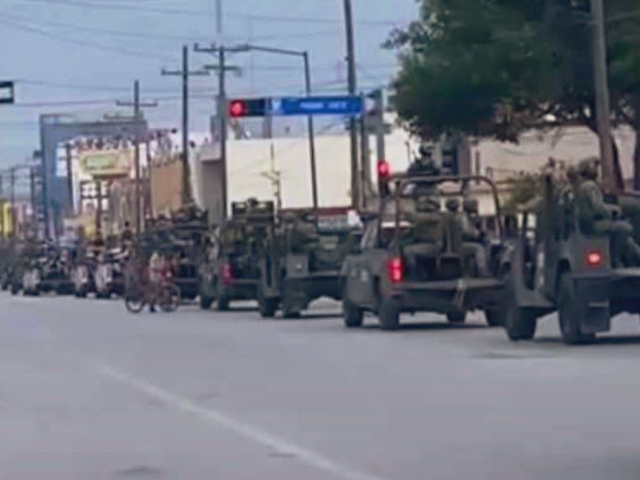 Ildefonso Ortiz is an award-winning journalist with Breitbart Texas. He co-founded Breitbart Texas' Cartel Chronicles project with Brandon Darby and senior Breitbart management. You can follow him on Twitter and on Facebook. He can be contacted at [email protected]. 
Brandon Darby is the managing director and editor-in-chief of Breitbart Texas. He co-founded Breitbart Texas' Cartel Chronicles project with Ildefonso Ortiz and senior Breitbart management. Follow him on Twitter and Facebook. He can be contacted at [email protected]