Tuesday's "March for Israel" on the National Mall in Washington, DC, reached an estimated total of 290,000 participants — three times what organizers had expected and the largest pro-Israel gathering in U.S. history.
The rally was larger than similar events to support Israel during the terror of the second Palestinian intifada in 2002, and a rally to support Soviet Jews trying to leave the USSR in 1987.
The speakers were bipartisan, and came from all walks of life. There were politicians — the entire Democratic and Republican leadership of Congress; Hollywood celebrities; religious leaders, and Israeli musicians speaking and singing in Hebrew.
Left-wing CNN analyst Van Jones — once an icon on the same "progressive" left that now opposes Israel — spoke, as did conservative pastor John Hagee.
Jones was briefly booed when he suggested that Israel should stop bombing Gaza; Speaker of the House Mike Johnson (R-LA) was cheered when he rejected a ceasefire out of hand, as the Israeli military closes in on Hamas leadership.
The rally was planned by the Jewish Federations of North America and the Conference of Presidents of Major American Jewish Organizations. The interest in attending was so great that flights to D.C. were sold out, and Jewish communities hiring buses to drive from remote cities ran out of seats.
The American Jewish community has been feeling besieged by an outbreak of antisemitism since Palestinian Hamas terrorists attacked Israel on October 7. Anti-Israel, pro-Palestinian marches — some of which celebrated the Hamas attack — began before Israel had even responded militarily to the terror attack.
Antisemitic incidents soared in the U.S. and around the world, and one Jewish man even died near Los Angeles after a confrontation at a pro-Israel rally.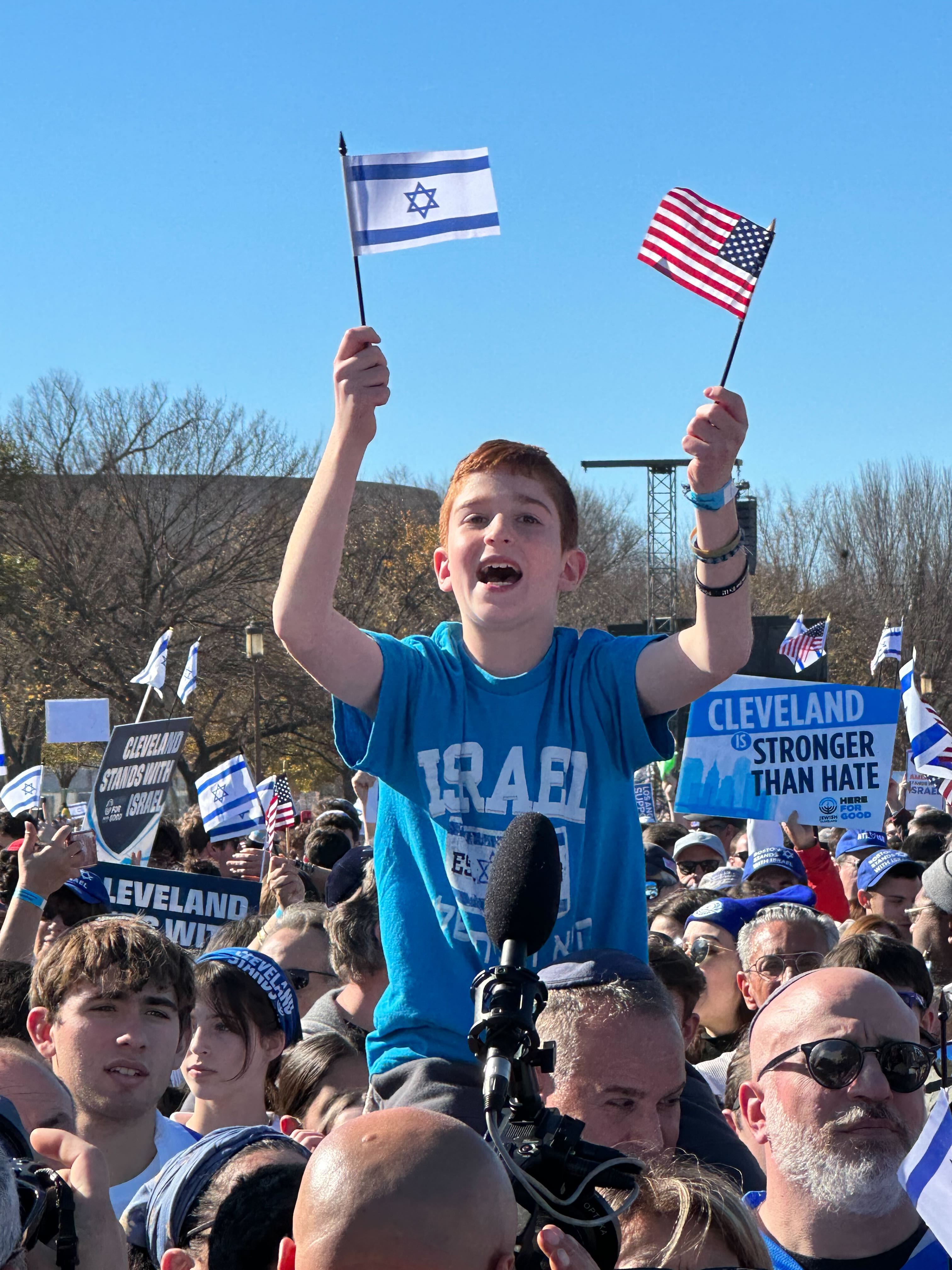 The rally — conducted in bright November fall sunshine — was an antidote to the heaviness and sadness of the previous five weeks, and was conducted in a spirit of both joy and determination.
Joel B. Pollak is Senior Editor-at-Large at Breitbart News and the host of Breitbart News Sunday on Sirius XM Patriot on Sunday evenings from 7 p.m. to 10 p.m. ET (4 p.m. to 7 p.m. PT). He is the author of the new biography, Rhoda: 'Comrade Kadalie, You Are Out of Order'. He is also the author of the recent e-book, Neither Free nor Fair: The 2020 U.S. Presidential Election. He is a winner of the 2018 Robert Novak Journalism Alumni Fellowship. Follow him on Twitter at @joelpollak.