JERUSALEM, Israel — Ron Scherf is so controversial within Israel that he asked me not to share anything about his address when we met, late at night, in the sixth week of Israel's war against Hamas.
Scherf is a reserve officer in the Israel Defense Forces (IDF) and a member of Israel's high-tech community. He is also one of the founders of Brothers in Arms, an organization of IDF veterans that formed earlier this year to oppose Prime Minister Benjamin Netanyahu's judicial reforms, which sparked nationwide protest.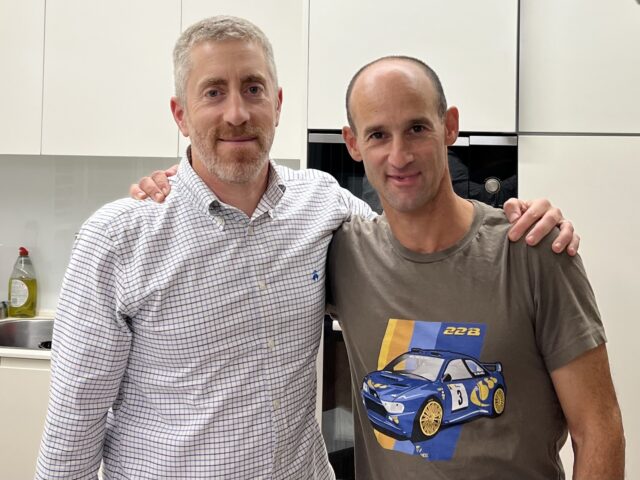 The content of our meeting was off the record, and it almost didn't happen: one of the spokespeople for Brothers in Arms was understandably reluctant to deal with an editor from Breitbart News, which is not only a conservative outlet but has also had a rather notorious reputation in the Israeli media, ever since former chairman Stephen K. Bannon was falsely accused of being an antisemite during the 2016 U.S. election.
Moreover, Breitbart News has been generally supportive of Netanyahu and his policies.
When I began writing about the judicial reform controversy earlier this year — which now seems ages ago, given the events of the last several weeks — I was puzzled by all the fuss. Most of the proposed reforms simply paralleled existing practice in the U.S., and many Israelis agree that the courts are too powerful.
The only reform with which I disagreed was one that would have allowed the Knesset, Israel's parliament, to overrule the Supreme Court by a simple majority; I thought the threshold should be much higher.
The Israeli left described the reforms as a threat to democracy. However, if anything, they would have made Israel's system more democratic, by increasing the power of the elected legislature.
I felt that the fear among left-wing Israelis was less about the judicial reforms themselves, and more about the power of a right-wing and religious government — a government elected, in part, as a backlash against the left's attempt to destroy Netanyahu.
I was also concerned by some of the rhetoric of left-wing leaders who accused Netanyahu of a "coup" — and I became even more alarmed when Schref and others said they would no longer serve in Israel's military reserves if the reforms went through.
That, to me, crossed a line — and I began criticizing the opposition's stance.
So I understood why Scherf and Brothers in Arms might have been reluctant to meet with me.
But things have changed since the Hamas terror attack on October 7. Israelis have, for the moment, set politics aside.
More than that, Brothers in Arms jumped into the war effort, organizing massive donation and volunteer efforts to assist Israelis who had been directly affected by the war. At a time when Israel's government seemed to have failed, civil society, led by Brothers in Arms, provided the missing leadership.
One morning this week, I joined a group of volunteers who traveled to the communities around Gaza, which have been evacuated, to bring in the harvest. The effort was organized by Brothers in Arms, and it was impressive.
As hundreds of volunteers arrived at a central meeting point in the Bedouin city of Rahat, activists from Brothers in Arms set up work teams and handed out directions and instructions. Everyone who worked that day — hard work, at times — left feeling that they had been part of something special.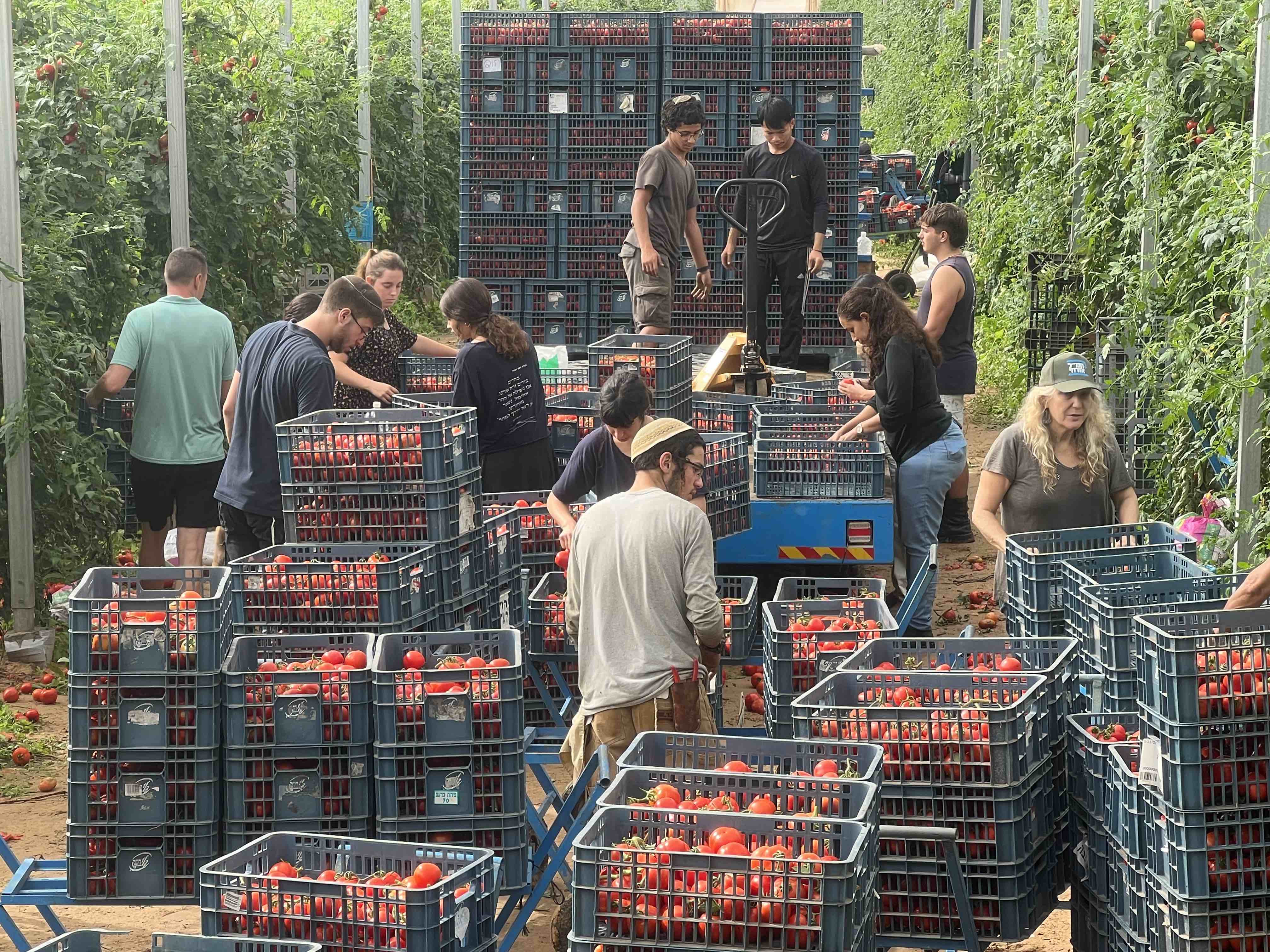 All of this means that Brothers in Arms will be in a uniquely powerful position when the war ends. It also benefits from access to friends in the Biden administration, the mainstream media, and the Democratic Party — all of whom want Netanyahu to go.
Netanyahu faces tough political headwinds, regardless: the attack happened on his watch, even if he was not personally to blame for the intelligence failures. But now the opposition is more than just a group of critics: it is an alternative government.
Netanyahu remains in charge because even his rivals know that changing leaders during a war would signal weakness. And his enduring value is his willingness to oppose bad U.S. policies — such as a "pause" in the war — by appealing directly to the American people. Yet a political reckoning is coming.
Brothers in Arms has problems of its own: some Israelis believe the reservists' protest undermined military readiness, for example.
I'm also not convinced that the organization fully understands the degree of disenfranchisement felt by Israel's conservative voters, who feel they have been on the receiving end of the Israeli judiciary's appropriation of sweeping and intrusive powers.
But Israelis are looking for change. Even voters who backed Netanyahu in the past, and who do not fault him for the October 7 attacks, feel that he has simply been in office for too long.
He will probably last through the war; he may even last through the end of his term, given that his coalition still supports him. But Brothers in Arms has built a closer connection with the Israeli people.
A new generation of Israelis wants a turn to lead. They may have earned it.
Joel B. Pollak is Senior Editor-at-Large at Breitbart News and the host of Breitbart News Sunday on Sirius XM Patriot on Sunday evenings from 7 p.m. to 10 p.m. ET (4 p.m. to 7 p.m. PT). He is the author of the new biography, Rhoda: 'Comrade Kadalie, You Are Out of Order'. He is also the author of the recent e-book, Neither Free nor Fair: The 2020 U.S. Presidential Election. He is a winner of the 2018 Robert Novak Journalism Alumni Fellowship. Follow him on Twitter at @joelpollak.